John McGuinness's stolen £10k watch returned in Morecambe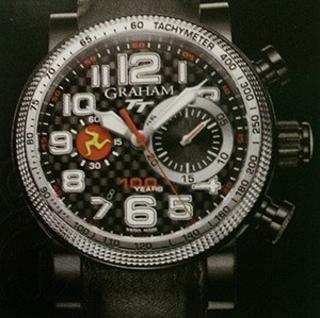 A £10,000 watch stolen from motorcycle racer John McGuinness in Morecambe has been returned, police said.
The watch, engraved with "TT Senior Winner" and presented to him after he won the Isle of Man race last year, was taken from his van over the weekend.
Lancashire Police said it was handed to police in the town on Monday night.
The 21-time TT winner said: "I'm very proud of the watch, so I think it's lesson learnt - don't leave it in the glove compartment of your van."
A police spokesperson said no arrests had been made, with inquiries into the theft ongoing.
McGuinness, 42, is one of the most successful TT riders, and became the first man to break the 130mph barrier on the course in 2007.