Blackpool Airport put up for sale by owners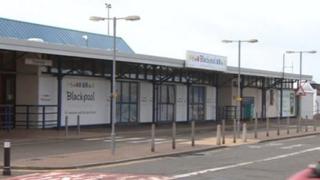 Blackpool International Airport has been put up for sale.
Balfour Beatty, which purchased it in 2008, said its strategy had changed and it wanted to end its involvement in running regional airports.
Staff were told the news on Thursday and management said it was too soon to comment about any potential redundancies as a result of the sale.
Blackpool Airport said it would be sold as a going concern and it was "business as usual" and flights would continue.
The airport said: "It's too soon to comment on any redundancies, the size and the shape of the company would be determined by new owners."
There are about 110 staff employed at the airport.
Last year, 235,000 passengers used the airport.