Preston conman claimed he had cancer to pocket £2,500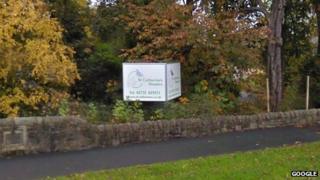 A man who kept £2,500 he raised for a hospice after claiming he had terminal cancer has been jailed.
Paul Swann raised £500 for St Catherine's Hospice in Lostock Hall, Lancashire, but did not hand over the money.
He also accepted a cheque for £2,000 from the Professional Footballers' Association.
The 46-year-old, of Shakespeare Road, Preston, was jailed for 12 months after admitting two counts of fraud.
Preston Magistrates' Court heard Swann raised the cash through a fundraising event at a social club.
After the sentencing, district crown prosecutor Elliott Taylforth said Swann had "cruelly deceived" his family and friends.
"He showed utter disregard for the distress he would cause to his loved ones, he abused the generosity of unsuspecting strangers, he deprived those in genuine need from funds raised by the Professional Footballers' Association and he deprived crucial funds from legitimate cancer sufferers," she said.