Mother and son aged one found dead in Euxton 'sadly missed'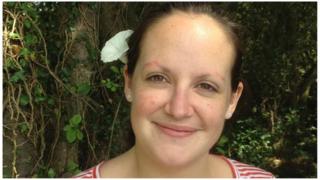 A mother and her one-year old son found dead at a house in Lancashire "radiated happiness to all they met", their family have said.
Angel Hudson, 26, and Arthur Hudson-Cardy, were found at a house on Princess Way, Euxton on Wednesday, months after going missing in Devon.
Ms Hudson's father Chris Howe said she was a "loving mother" and Arthur was a "bright intelligent little boy".
Police said it is being treated as murder but no-one else is being sought.
Mr Howe said Ms Hudson, who was known as Katie, and Arthur would be sadly missed.
"Their short lives brought much laughter and joy to those who knew them," he said.
"A truly special bond held mother and son together tightly and their pure love radiated from their beautiful smiles."
Devon and Cornwall Police said in November last year the pair had not been seen at their home in Teignmouth for several months.