Wyre Council revises Fleetwood's Skate and water park plans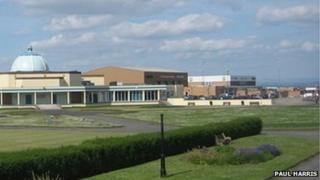 Revised plans for a new skate park and water play zone have been put forward as part of a £1.5m scheme to regenerate the costal area of Fleetwood.
Wyre Council said after a consultation the skate park in Marine Gardens would no longer overlook properties.
The water play zone would also be built on the former outdoor pool site next to Fleetwood Leisure Centre.
The council will discuss the new plans on Wednesday. They were amended after views from residents over two months.
Councillor Vivien Taylor said: "Having listened in depth to people's views, we're happy to make those changes that are practical."
Other projects in the costal regeneration scheme include improvements to Euston Gardens, the promenade and Marine Lake and the creation of an ecology zone around Rossall Point.