Lancashire Teaching Hospitals NHS Trust's improvements after probe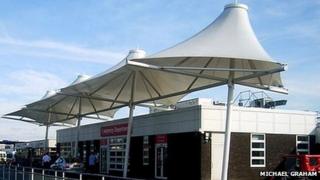 The NHS watchdog has closed an investigation into Lancashire Teaching Hospitals NHS Foundation Trust.
In December, health service regulator Monitor said it would be looking at how the trust was run because of waiting time delays and a high number of cases of the superbug Clostridium difficile.
Monitor said an independent review showed the trust had improved.
Karen Partington, the trust's chief executive, said she was "extremely pleased".
Monitor had said it was concerned the trust - which is responsible for Chorley and South Ribble Hospital, the Royal Preston Hospital and the Specialist Mobility and Rehabilitation Centre across Lancashire - had failed to see some patients within 18 weeks of referral.
Ms Partington said the investigation had been "a valuable process that has helped us make a number of improvements to how we work" including "implementing a new, rigorous process to better schedule procedures".