Paige Chivers murder inquiry: Bispham land search ends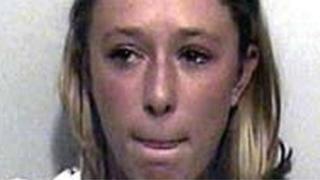 A search of an area of land by police investigating the murder of Blackpool girl Paige Chivers has been completed.
The search of an overgrown patch of land off All Hallows Church Road, Bispham, began in May after Lancashire Police received "new information".
Police believe Paige, 15, was killed in 2007 and her body disposed of.
Det Supt Andy Webster said police "remain as committed as ever" to the case but he was satisfied this line of the inquiry was now closed.
The land is close to where a flat was searched recently after a £30,000 reward was offered to help solve Paige's disappearance.
She was last seen at a bus stop on Ashfield Road in Blackpool, on 23 August 2007.
No arrests have been made in the case.
Her father Frank, 49, was murdered at his home in Layton last year.
Sean Conlon, 44, was convicted of his murder and jailed for a minimum of 15 years in January.