Queen's guide to the sands made Freeman of Lancaster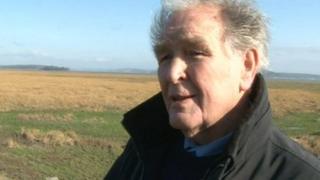 The man who has guided thousands of walkers across Morecambe Bay is to be honoured by Lancaster City Council.
Cedric Robinson, who has been Queen's guide to the sands since 1963, will be made a freeman of the city later.
The 81-year-old, an honorary fellow of the University of Central Lancashire (Uclan), has guided nearly 500,000 people over the potentially treacherous sands for more than 50 years.
He is the 25th official guide and says he has "no plans" to retire.