Blaze tackled at derelict hotel in Blackpool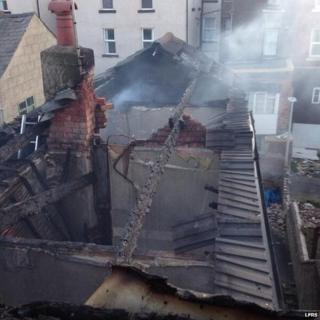 Thirty firefighters have been tackling a fire at a derelict hotel in Blackpool.
Flames swept through the three-storey hotel on Blundell Street in the resort at about 19:00 BST on Saturday.
A spokesman for Lancashire Fire and Rescue said, as the blaze was in a terraced property, there "was a fear of it spreading and losing the whole terrace".
An investigation is now under way to determine how the fire started.