Cuadrilla pulls out of Banks shale gas fracking site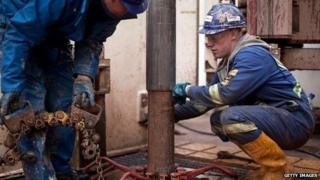 Fracking will not be carried out at a site in Lancashire, shale gas firm Cuadrilla has said.
But the energy company is applying to the county council for an extension to its current planning permission at Becconsall well, near Banks.
It wants to run tests to measure the pressure of the gas in the shale rock.
Gauges used to measure the pressure will be left in place for about a year. The well will then be sealed and the site restored to its former condition.
The tests are expected to take a week.
In October Cuadrilla pulled out of another potential fracking site in Lancashire. The company said it would not seek consent to frack for gas at Anna's Road in St Annes.
Fracking - or hydraulic fracturing - is a technique in which water and chemicals are pumped into shale rock at high pressure to extract gas.