Blackpool toddler death: Two in court over Sophie Jones death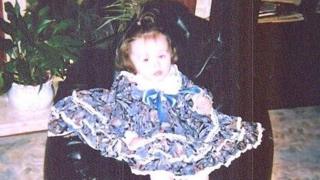 Two people have appeared in court after a girl who ingested the heroin substitute methadone died.
Sophie Jones, 2, died in Blackpool on Tuesday. Police said toxicology tests showed she had ingested the drug.
Barry Jones, 41, and Michelle King, 29, both of Jameson Street, Blackpool, appeared at the town's magistrates' court charged with causing or allowing the death of a child.
They were remanded in custody and due before Preston Crown Court on 27 March.
Solicitors for the couple made it clear they intend to plead not guilty.
Sophie died at Blackpool's Victoria Hospital after being taken there from an address on Jameson Street.
Methadone is most commonly used in the UK in the treatment of opiate dependence, such as heroin.