Blackpool toddler death: Sophie Jones ingested methadone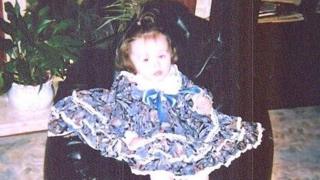 A two-year-old girl had ingested the heroin substitute methadone before her death, police have revealed.
Sophie Jones died on Tuesday night after being taken to hospital from an address in Jameson Road, Blackpool.
Police said she may have been given methadone to help her sleep, but have not ruled out the possibility she accidentally took the drug.
A man and a woman, aged 41 and 29, are being questioned on suspicion of manslaughter and remain in custody.
The pair were also arrested on suspicion of attempting to pervert the course of justice.
Det Supt Paul Withers said he was "extremely concerned" that a substance he believed to be methadone had been removed from the house.
Police said the toddler's drinking bottle will also be examined.
A post-mortem examination has proved inconclusive. Police said toxicology tests later confirmed that Sophie had ingested methadone.
Methadone is a heroin substitute normally prescribed to addicts.