Body found at Stanley Park Golf Club, Blackpool: Death 'unexplained'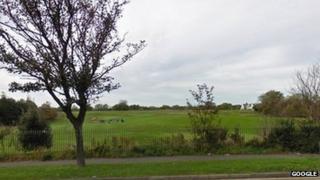 The death of a man whose body was found on a golf course in Blackpool is being treated as "unexplained" by police.
The man's body was discovered in woodland at Stanley Park Golf Club off East Park Drive near Blackpool Victoria Hospital by police at about midday.
Police said an investigation into the death was under way.
Lancashire Police officers are trying to identify the man and urged anyone with information to contact Lancashire Constabulary.