New homes and flats for neglected corner of Morecambe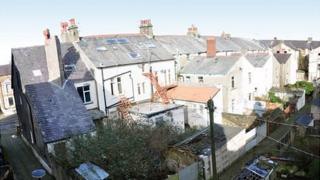 A £5.5m plan has been approved to build 51 flats and houses in a neglected corner of Morecambe.
Developer PlaceFirst has been granted planning permission by Lancaster Council to transform 28 empty former guest houses into new homes.
The project in Morecambe's West End hopes to build on the success of the refurbishment of the Midland Hotel.
The houses had been used as guest houses and were subject to a failed regeneration scheme, abandoned in 2010.
PlaceFirst, based in Manchester, will refurbish and remodel the terraces to create 51 new homes across two, three and four-bedroom flats and houses.
Rear extensions and back yards will be demolished to create a spacious residents' garden. The facade of the Victorian terraces at the front will be maintained.
The homes will be built for the private rental market and managed by a housing association. Building work is due to begin in May and the first homes will be ready from June 2015.
Councillor Janice Hanson, Lancaster City Council's cabinet member for economic regeneration, said she was delighted the project had planning permission.
Last year, Lancaster City Council secured funding to regenerate Morecambe's West End.