Leyland robbery victim critical after baseball bat attack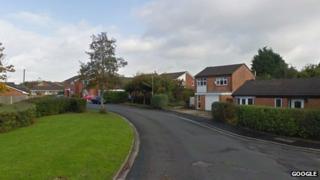 A 19-year-old man is in a critical condition after being battered by a man with a baseball bat in a robbery.
Police said three men were leaving a house on Higher Meadow, in Leyland, Lancashire, on Thursday when they were set upon.
A spokesman said the attackers were three men, armed with weapons, who demanded money and ransacked the house.
Two of the victims, aged 22 and 21, were punched while the third was attacked with a bat.
Police believe the attack was targeted and appealed for residents to contact them.