Masterplan for 5,000 news homes in Preston unveiled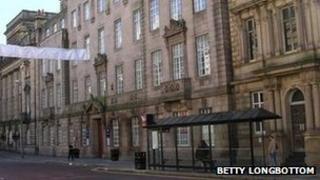 Plans for more than 5,000 new homes in Preston, Lancashire, over the next 20 years are unveiled by the city council.
Preston City Council's masterplan for the north west area of the city also includes three new schools and a health centre.
John Swindells, deputy leader of the authority, said it has to deliver new homes to meet housing needs.
The plan will go out to formal consultation on 20 January and ends on 14 February.
The redevelopment area includes Broughton, Cottam, Fulwood, Ingol, Tanterton, and Woodplumpton.
The council said it would follow "garden city" principles and there would be tree lined roads, two new primary schools, a secondary school, a health centre and walking and cycling routes as well as 5,300 new homes in the redevelopment.
Denise Hartley, chief executive of Intact community centre in Ingol, said while she is not against the proposals - if approved - it would have a huge impact on the community.
She said: "When you put 5,000 homes in an area you have to consider all the other stuff that goes with that.
"There's going to be families and young people living in the homes and the cars. The key thing for me is [traffic]. What about the impact on the roads?"