Classic Bus North West bus drivers lose Blackpool jobs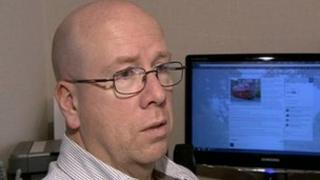 Bus drivers from Blackpool claim they have been left "high and dry" after being told they no longer have jobs.
Classic Bus North West stopped the 80 service between Blackpool and Preston via Poulton on Friday.
Driver Richard Walmsley said half the 30 drivers and 15 administration staff had been sacked with no notice.
Lancashire County Council said it was trying to find out if Classic Bus North West had gone into administration. The company was unavailable for comment.
The service had been running seven days a week, with the county council subsidising evening and Sunday services between Poulton and Preston.
'Absolutely gutted'
A council spokesman said: "Classic Bus North West has terminated the service without the required 56 days notice to the Traffic Commissioner.
"They have also broken their contract with Lancashire County Council to provide an evening and Sunday service, which would require 12 weeks notice.
"Lancashire County Council will inform the Traffic Commissioner of Classic Bus North West's actions."
Drivers claim that they were given no notice and the company still owes them thousands of pounds.
Mr Walmsley, who has been driving for the company for nine months, said: "We're absolutely gutted.
"(The company) owes us two months' money and many of us are behind on our mortgages and rent.
"We've had to put the house on the market because we can't afford the bills."