Lancashire Constabulary sacks car scam detectives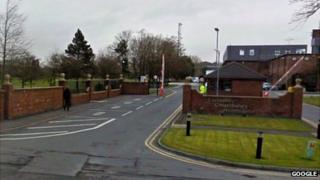 Four detectives have been sacked by Lancashire Constabulary for running a car-buying scam.
The headquarters-based officers ordered cars for their covert police unit they knew they could later buy personally at a heavily-reduced price.
The force said the officers - including a chief inspector - were found guilty of gross misconduct at a disciplinary hearing. A fifth was exonerated.
A police spokeswoman said their actions had "brought discredit to the force".
Clive Grunshaw, Lancashire Police and Crime Commissioner (PCC), said they had let down the vast majority of dedicated and hard-working officers.
Personal advantage
The officers, who also number a detective inspector, a detective sergeant and a detective constable, were part of a covert unit based at the force's headquarters in Hutton, near Preston, which changed its unmarked police cars regularly to avoid recognition.
The cars would be sold at greatly reduced prices to the public after a few months.
It was alleged the officers ordered specific cars with particular specifications for police work, before buying them personally later.
The allegations were investigated by the Independent Police Complaints Commission (IPCC).
The BBC understands the misconduct cases centred on accusations that officers abused their positions for personal advantage.
A Lancashire Constabulary spokeswoman said the force was first alerted to the issue in October 2012 and the officers had been suspended since March.
"The case was referred to the IPCC and a full and thorough investigation continued under their supervision which resulted in the officers being charged with gross misconduct, as we were clear that in our view there was a case to answer," she said.
The spokeswoman added: "The impact of their actions has brought discredit to the force."