Bishop of Lancaster expresses 'sorrow and regret' to abuse victim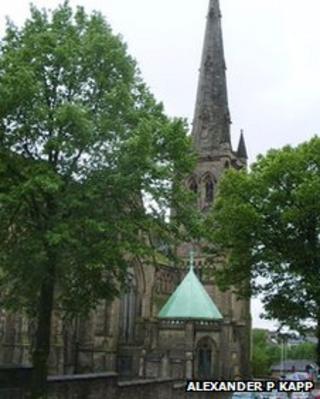 A bishop has spoken of "profound sorrow" after the Dean of Lancaster Cathedral was convicted of sex abuse.
The Bishop of Lancaster, the Right Reverend Michael Campbell, commented after Canon Stephen Shield was found guilty of abuse over seven years.
Shield, 54, was convicted at Preston Crown Court of indecently assaulting a man from the age of 18, between 1985 and 1992.
Bishop Campbell said he hoped the victim in the case could now "heal".
Bishop Campbell said: "It is my sincere hope that, as a result of this conviction, and with the help of God, [the victim] will now be able to begin the process of healing and the rebuilding of his life."
He said the Diocese of Lancaster is "fully committed to ensuring the safety and protection of each and every child, young and vulnerable person in our parishes."
'Complete disregard'
There are robust and comprehensive safeguarding policies and procedures in operation throughout the Diocese, he added.
The Bishop said Shield "has not been in active ministry since his arrest earlier this year."
Following Shield's conviction on Friday Joanne Cunliffe, of the Crown Prosecution Service, said: "The defendant was in a position of trust within the Roman Catholic Church and in the community he served.
"He abused this position for his own sexual gratification, showing complete disregard to any long-term effect his crimes may have had upon his victim."
Shield is due to be sentenced next month.