Marketing Blackpool: Vote to end Illuminations body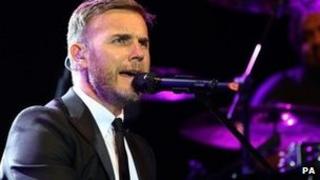 Blackpool Council executive has voted to axe the body blamed for the loss-making illuminations switch-on event.
Marketing Blackpool, part-funded by the council, lost £375,000 on this year's concert, which saw Gary Barlow step in after The Script withdrew.
The executive voted unanimously for the move, which needs to be ratified by full council and agreed by the the organisation's board.
Marketing Blackpool was set up two years ago to encourage tourism.
This year it introduced a charge of £34 for tickets to the switch-on concert.
The Labour-led council has proposed taking over its duties to save money.
There will be no redundancies as the staff are employed by the council and will be found different roles, councillor Graham Cain has said.