Killer surgeon Steven Walker makes bid to return as doctor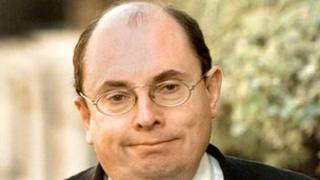 A surgeon who admitted the manslaughter of a patient through negligence has applied to practise as a doctor again.
Steven Walker was given a 21-month suspended sentence in 2004 over the death of patient Dorothy McPhee, 71, at Blackpool Victoria Hospital in 1995.
He was struck off in 2005 after being found guilty by the General Medical Council (GMC) of serious misconduct.
The GMC said it was "rare" for doctors erased from the medical register to be restored to it.
The 56-year-old will face a Medical Practitioners Tribunal Service (MPTS) hearing on 14 and 15 November.
The two day hearing will consider his application to practise in the Blackpool area.
Botched operations
After five years, doctors erased from the register can apply to go back on it.
To get back on the register, the applicant must go before a MPTS panel for a fitness to practise hearing and prove they have dealt with all the issues that led to erasure from the register and show they have kept their medical knowledge and skills up to date.
During his trial in 2004, in which Walker changed his plea to guilty, the Old Bailey heard how the surgeon had carried out an operation to remove a tumour from Mrs McPhee which he should not have performed.
The 71-year-old lost 36 pints of blood during the procedure and suffered a haemorrhage described as "torrential" by consultant anaesthetist Helen Matheson.
The court also heard how the consultant surgeon posed for a photograph with a liver sample as Mrs McPhee lay dying nearby.
Manslaughter charges relating to the death of Jean Robinson, 66, who was also his patient at Blackpool Victoria Hospital in 1995, and another patient were ordered to lie on file.
Walker was struck off for a second time in 2005 after being found guilty of serious professional misconduct by the GMC following a series of botched operations after which four women died and others were maimed between 1995 and March 1998.
The GMC's professional conduct committee was told 16 anaesthetists at the Blackpool hospital had refused to work with him.
'Appalled'
Walker was first struck off the medical register in November 2001 for performing surgery "beyond the limit" of his confidence and skill.
He appealed and the GMC restored his name to the register a year later on condition that he did not perform operations.
Neil Saville, from Cleveleys, whose 86-year-old mother Mabel died after being operated on by Walker, said he was "horrified" at the prospect of him being on the register again.
"He is a man who has harmed the lives of up to a dozen patients in a bad way," he said.
"I don't see why he should be allowed to practise again at all."
Eddy Wilson, from Thornton-Cleveleys, whose wife Margaret died after Walker operated on her bowel, said he was "appalled".
"He should not be allowed anywhere near a hospital again," he said.
The alleged manslaughter of Mrs Wilson was ordered to lie on Walker's file following his 2005 conviction after it was decided it was not in the public interest to pursue it.