Lancaster Sugarhouse student toilet rape: E-fit released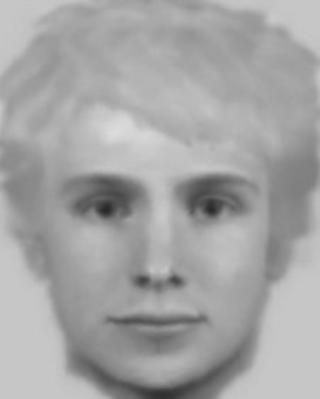 An e-fit of a man wanted in connection with the rape of a female student in a nightclub toilet during freshers' week has been released by police.
The 18-year-old victim was confronted by her attacker in the ladies' toilets of Lancaster University's nightclub The Sugarhouse on 1 October.
Police said she came out of the cubicle but was pushed back inside and raped.
The suspect is described as white, about 6ft (1.8m) tall with blonde hair and aged between 18 and 30 years old.
Police said the victim said the man was wearing a light coloured short sleeved top with no collar, but he may also have been wearing a long sleeved shirt or jacket and dark trousers.
Det Ch Insp Andy Gilbert said: "I've previously asked every man in the club that night to reflect on their evening, and I would like to repeat that appeal.
"If you think it is possible you were involved in this incident but believe you have a different version of events, then please come forward."
Officers said they were still keen to speak to a second year or third year female student believed to be studying law at Lancaster University who spoke to the victim in the ladies' toilets.
About 1,400 people were in the city centre nightclub for the event known as the Big Night Out on the night of the attack.