Robber jailed for 8 years for keeping householder imprisoned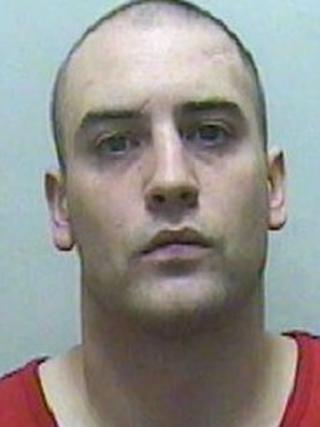 A man who broke into a house and kept the owner imprisoned has been jailed for eight years following a trial.
Stephen Whyborn, 31, of Chatsworth Street, Preston, was sentenced at Preston Crown Court for aggravated burglary, robbery and false imprisonment.
Two other men were involved in the sustained attack in which the homeowner was assaulted and tied up.
Police checked the property in Ribbleton after spotting Whyborn's car.
The attack happened in February and the home owner suffered injuries to his face and upper body, the court heard.
He was tied up with cable ties by the men, who were wearing balaclavas and brandishing weapons.
'Serious offence'
Det Sgt Steve Ryder, of Lancashire Constabulary, said: "Two of our officers decided to check on the property by chance after seeing a vehicle owned by Whyborn parked outside.
"Whyborn ran off when he saw the officers and was arrested a short time later.
"It is thanks to this check by our officers that we were able to arrest Whyborn and bring the incident to an end."
Mr Ryder said he was pleased a sentence had been given "which recognises the serious nature of the offence".
A police investigation continues to trace two other men involved in the incident.