Blackpool Council backs Winter Gardens lottery funding bid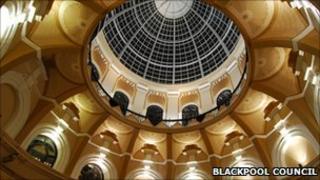 Blackpool Council has agreed to bid for lottery funding to create a heritage-based visitor attraction at the Winter Gardens.
If successful, it will "tell the big, bold story of the world's first working-class seaside resort".
A report found a museum had been talked about "for many years" with no single agreed vision.
It would celebrate Blackpool as a place of entertainment and claimed the potential to attract 350,000 visitors.
The council will apply for the cash from the Heritage Lottery Fund.