Blackpool alleyway attacker jailed for manslaughter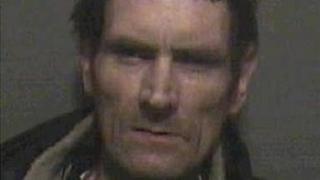 A man has been jailed for eight years for killing a man who was found unconscious in an alley.
Frank McCartney, 44, of Banks Street admitted the manslaughter of James Whitelaw, 46, at Preston Crown Court.
Mr Whitelaw, 46, originally from Glasgow, was found in a Blackpool alley near Regent Road on 23 November.
It is thought he was also attacked three days earlier by Jack Tindall who admitted wounding and received an 18-month community order in May.
A post-mortem examination showed Mr Whitelaw died after being hit on the head with a blunt object.
Det Supt Andy Murphy said: "This was a difficult and complex investigation due to the unique circumstances surrounding James Whitelaw's death.
"Following a number of enquiries it became apparent that Mr Whitelaw had in fact been assaulted twice in the four days prior to his death.
"However, we were able to establish that the significant trauma occurred as a result of Frank McCartney's assault on the Friday and not an earlier assault on the Tuesday.
"I am pleased, particularly for Mr Whitelaw's family, that McCartney has admitted his crime and that he is now behind bars."