Lancashire Police sees rise in child sex offence reports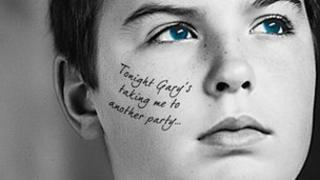 The number of sexual offences against children reported to Lancashire Police has gone up by nearly a third this year, the force has said.
The force received 467 complaints from April to August, compared to 353 in the same period last year.
The figures were released to coincide with a campaign to raise awareness on the issue and highlight help available.
Det Sup Ian Critchley said the "number one aim" was "to stop children being abused in the first place".
He said he believed recent prominent court cases around exploitation had encouraged more victims to come forward.
'Went along with it'
The force is working with other professionals in health care and social services as part of Child Sexual Exploitation Awareness Week.
Children have been groomed and abused by people they meet online, older boyfriends or people in positions of trust, police said.
The abuser might try to make someone feel special or loved, promise them things or even threaten or bribe them.
When Ryan, whose name has been changed to protect his identity, was 13 he ended up in a sexually abusive relationship with a man ten years older who he met on a social media website.
"I'd received all the warnings and seen it on TV about not talking to strangers, but I just thought something like that wouldn't happen to me," he said.
He said he met up with the man and they developed a relationship.
"I think I thought I was a lot more mature than I was and because I'd never been in a serious relationship, I didn't know what to expect so I just went along with it."
Ryan said he went to the police when he found out the man was contacting his friends and he realised he had been exploited.
"If I look back I can see he was using me to get to other people," he said.
"Sometimes I wake up and remember it and I get upset and depressed and I feel horrible, but I got through it."