Brierfield man jailed for harassing grooming abuse victim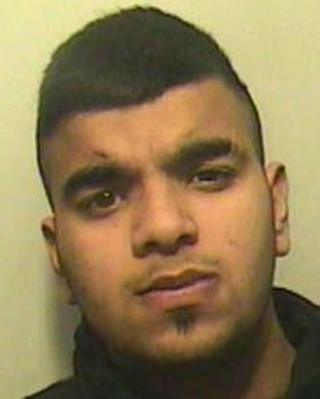 A man has been jailed for trying to prevent a girl from giving evidence in a grooming case in Lancashire.
Qasim Hussain, 20, from Brierfield, was found guilty of perverting the course of justice following a trial at Burnley Crown Court in July.
At Preston Crown Court he was given two years for two counts of perverting the course of justice and two years for drugs offences.
Three men and a woman have already been jailed for interfering in the case.
Lancashire Police said the girl, who was aged 16, was bombarded with text messages and phone calls and given money in an attempt to bribe her into not giving evidence.
Police said the victim was also coerced into travelling to Bradford where she was told to write a letter to say she had made up the claims which led to a man being jailed.