Woman on crutches raped near Blackpool Zoo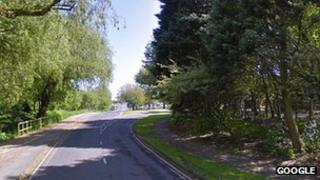 A woman on crutches was raped near Blackpool Zoo after accepting a lift from a man she thought she knew.
The victim was approached as she walked along Palatine Road in Blackpool, police said.
The man drove her to Woodside Drive, a quiet road leading to Blackpool Zoo, before raping her in a nearby wooded area.
Details have just emerged about the incident which took place between 17:00 and 23:00 BST on Saturday.