Lancaster market: City council buys out lease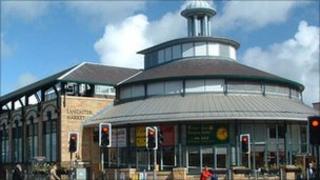 Lancaster's market building has been returned to its owners after the city council bought itself out of a 99-year lease.
The council said the lease was costing about £650,000 a year and had over 80 years still left to run.
Market traders moved out of the building last year after councillors voted to close it.
Negotiations to end the agreement have gone on since then but the council would not say how much it had cost.
Chief executive Mark Cullinan said: "In negotiating the terms of the surrender we have taken steps to ensure that over the long term, the closure of the market and the surrender of the lease will result in savings for the council and its tax payers."
The council had previously been considering reducing the market to a single floor by moving all the stalls to the ground floor and renting out the upper floor.