Blackburn's Waves to be replaced by £13.5m leisure centre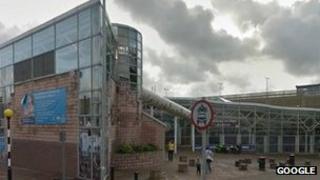 A £13.5m sports and swimming complex is to be built in Blackburn to replace the current leisure centre in the town centre.
The centre will be built on the edge of the Blackburn College campus and will replace the 26-year-old Waves Water Fun Centre.
Waves, which the council said was costly to run, will be demolished and the site sold for development.
The new complex will include a large gym, six-lane pool and aerobics studio.
It will also have water play features, including two water flumes.
Plans for the building are now on display in Waves.