Waste oil dumped in Savick Brook, Fulwood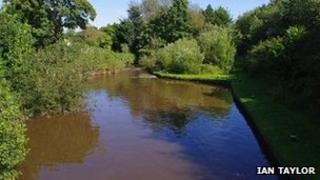 More than 15,000 litres of waste oil has been dumped in two waterways in Preston, the Environment Agency has said.
The oil was found in a tributary of Savick Brook in Mason's Wood Park and at a second location near Eastway in Fulwood.
A spokesman said he believed the oil was dumped on either Thursday or Friday in "a deliberate criminal act".
A major clean-up operation is now under way.
The spokesman said: "We've taken away as much as we can and will monitor the situation over the bank holiday.
"The fact that our rivers are in the best condition for 20 years makes this particularly galling."