Islamic girl's school sex assault arrests: No charges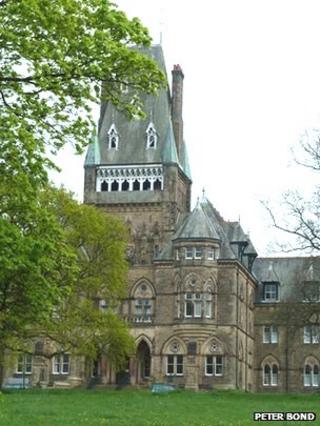 Two men arrested over an alleged sexual assault at an Islamic girls' school will not face charges, police said.
Officers investigated an alleged incident earlier this month involving a small number of girls at Jamea Al Kauthar in Lancaster.
The Crown Prosecution Service said none of the conduct investigated met the "threshold for criminal prosecution".
However police have also highlighted "significant questions about safeguarding processes in the school".
A Bolton man, 40, and a Blackburn man, 30, arrested on suspicion of sexual assault and false imprisonment will not be charged.
'Safeguarding concerns'
A third man, aged 53 from Blackburn, who was arrested on suspicion of false imprisonment, was earlier released without charge.
A Lancashire Police spokesperson said: "We also have a safeguarding responsibility outside of that investigation, along with partners and regulators, and are duty bound to make sure that the right processes are in place at the school to protect the welfare of pupils.
"With that in mind we have asked Ofsted and other partners to look into some of these processes."
The secondary school, on Ashton Road, was established in 1996 and has more than 400 pupils.
Police said a "significant number" of pupils at the independent boarding school are international students.