Hillcroft nursing home staff charged with abuse of residents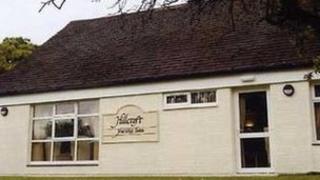 Three women and a man have been charged with mistreating vulnerable elderly residents at a care home near Lancaster.
It follows an investigation by Lancashire Police at Hillcroft nursing home, in Slyne-with-Hest.
The mistreatment is said to have taken place within the home's challenging behaviour unit, which cares for people with advanced Alzheimer's.
All four were bailed to appear before magistrates in Lancaster on 3 January.
The charges relate to a period between May 2010 and September 2011 involving eight victims.
Three other people
The former employees are accused of a total of 19 offences under the Mental Capacity Act 2005 of being a carer involved in the ill-treatment and wilful neglect of a person with lack of capacity.
Darren Smith, 34, of Howgill Avenue, Lancaster, is charged with eight offences; Katie Cairns, 26, of Riverview Court, Westgate, Morecambe, is charged with four offences; Carol Moore, 53, of Ripon Avenue, Beaumont, Lancaster, is charged with six offences and Gemma Pearson, 27, of Hill Street, Carnforth, is charged with one offence.
A spokeswoman for Lancashire Police said: "Three other people arrested as part of the long-running investigation have been released [with] no further action.
"They are a 27-year-old man from Morecambe, a 57-year-old woman from Morecambe and a 23-year-old man from Lancaster.
"Another person attended the police station voluntarily and has been released with no further action."