Lee Chestnutt free to leave Thailand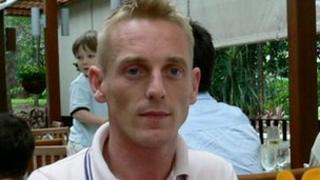 A man stuck in Thailand for over three years due to a legal dispute has won his fight to come back to Lancashire.
Lee Chestnutt, originally from Pilling, was accused of criminal damage and of stealing items of furniture from a property he rented in Bangkok.
His parents said charges were dropped in 2011 but he could not leave due to an appeal by his former landlord.
Mr Chestnutt is set to return to the UK in the new year - because it will take a month for a new visa to be processed.
Lee's mother Pat said: "We had been sat by the phone all night. We eventually got the phone call to say the original verdict had been upheld and Lee was free to go.
"He just said: 'We have done it'."
The chemical engineer, who has lived in Asia for 20 years, was not able to gain a work permit due to having to wait for the appeal to be heard.
MP Eric Ollerenshaw described the development as "brilliant".
He said he had met two foreign ministers for Thailand on two occasions to discuss the situation.
The Conservative MP for Lancaster and Fleetwood said: "It's fantastic for everybody after such a long time and his family going through hell.
"It is very difficult when someone is in a foreign country and you are under their laws and you're trying to navigate through them.
"If he can get sorted out he will be back home in Lancashire in January, and that will be great for everybody."
Mr Chestnutt's parents plan to spend Christmas with him in Thailand, while his visa is being processed.