Romany travellers' dispute over Chorley land adjourned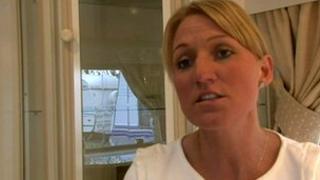 Judgement has been reserved in a dispute between a Romany family living on greenbelt land and Chorley Council.
Mike and Patty Linfoot own the land and have been living in caravans at Hut Lane, Heath Charnock, for four years.
They say they will have nowhere to go if they are evicted, as the council has no traveller sites in the borough.
The council said it had offered the Linfoots alternative accommodation after twice refusing retrospective planning permission.
Mrs Linfoot said: "It is hard to explain unless you have been in this situation.
"It is just the stability of it all with the address, healthcare and everything and the kids being able to go to school and not being moved on."
The dispute dates back to June 2009 when the family set up home on their land, which had permission for horses and stabling.
A retrospective application for two mobile homes and 14 caravans was rejected.
A further planning application for two static caravans and four touring caravans for residential use, the storage of two touring caravans, plus a utility block and other associated development was also refused.
The judge at the High Court in Manchester has adjourned the case.