Peel Holdings bid to expand Whitebirk retail park fails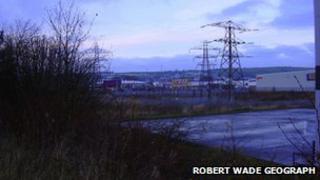 A bid by owners of a Lancashire retail park to extend its range of shops has failed at the High Court.
Peel Holdings, owners of Whitebirk Retail Park, wants food, fashion and footwear stores alongside existing electrical and furniture shops.
Hyndburn Council put restrictions in place to protect shops in nearby Blackburn and Accrington town centres.
The council refused to relax the rules in April - but a bid for a judicial review of the decision has failed.
A Peel Holdings spokesman said the Administrative High Court in Manchester gave it permission to appeal against the decision and said it would "be reviewing the case in more detail with our legal team".
The spokesman said it was "particularly disappointed for the local community" with the ruling.
"Our proposals aimed to unlock well over £16m of investment, create over 250 new jobs within Hyndburn and provide local people with a local alternative to travelling to retail parks in Preston and Bolton."
A spokesman for Hyndburn Council said: "The unrestricted sale of goods from units at the Peel centre would have a harmful impact on local town centres."
Neighbouring authority Blackburn and Darwen Council helped Hyndburn fight the case.
Andrew Lightfoot, deputy chief executive of Blackburn and Darwen Council, said: "The risks for Blackburn were enormous. It would have been catastrophic for Blackburn town centre."