HMP Preston 'needs to improve care for older prisoners'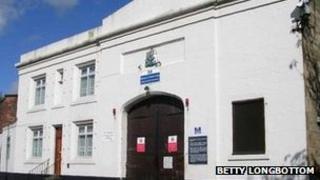 A Lancashire prison needs to improve provision for older prisoners and those with disabilities, inspectors said.
However, the report on HMP Preston said it had continued to make improvements since its last inspection in 2009.
It said the prison has maintained its standards on areas such as security, equality and reduction of violence.
But it said governance of the use of force remained inadequate and custody planning for those on remand was underdeveloped.
The report, following an unannounced inspection in April, also said too few staff had been trained to manage the risk of self-harm.
It also said there should be paid, trained mentors to care for older prisoners or those with disabilities, though it accepted that there were informal arrangements that met the needs of those requiring support.
HMP Preston is a category B men's prison with about 720 inmates.
The chief inspector of prisons, Nick Hardwick, said: "HMP Preston has maintained a satisfactory standard of prisoner care and custody over a considerable period and has continued with the positive response to the recommendations arising from the last inspection.
"For a local prison, working with many outdated buildings, this report presents an encouraging picture, although there are several areas which could be improved through means which are within local management control."
Michael Spurr, chief executive officer of the National Offender Management Service, said: "I welcome the chief inspector's findings that Preston continues to improve."