Holly Raper back in UK after Australia quad bike crash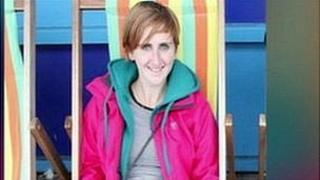 A Lancashire woman left in a coma after a quad bike accident in Tasmania has been flown back home after the island government paid for her return.
Holly Raper, of Chorley, was badly hurt in the crash in Australia in December while working on a farm.
There was a delay as the 23-year-old's insurance company said her policy did not cover work injuries.
Family friend Ann Harrison said Ms Raper was now in a "stable" condition at the Royal Preston Hospital.
She said Ms Raper had travelled to Australia in November to spend a year on work experience while building a photography portfolio.
"She's very quiet but has a very dry sense of humour," Ms Harrison said.
"For someone who looks so frail and light, she's got a very strong spirit."
The Tasmanian government paid for Ms Raper's repatriation under a workers' compensation scheme.
Friends of the family are continuing to raise money to pay for any long-term medical treatment.