PM quizzed over troubled Morecambe Bay NHS Trust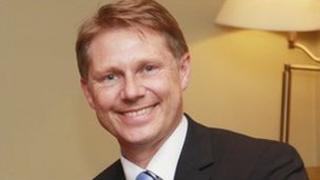 The prime minister says work to improve the University Hospitals of Morecambe Bay NHS Trust must carry on "at speed".
Conservative MP for Morecambe and Lunesdale, David Morris, raised the trust's problems during Prime Minister's Questions.
The trust's director, Tony Halsall, resigned last week, amid several investigations into its hospitals.
There are concerns over Royal Lancaster Infirmary's A&E unit and maternity care at Furness General.
Mr Morris asked David Cameron over the death of one of his constituents in 2007.
"Is the prime minister aware of the tragic death of my constituent Penny Hegarty from Over Kellet," said Mr Morris.
"Penny's husband Dr Phil Hegarty believes his wife's death is just one example of management incompetence at University Hospitals of Morecambe Bay NHS Trust.
"Will the prime minister assure Dr Hegarty and all of my constituents that work to improve management will continue and this trust will be turned around?"
Mr Cameron responded: "Patients have got the right to expect far better standards of care."
He said: "I know the Care Quality Commission and Monitor have both raised concerns about standards at the trust.
"As he [David Morris] says it is is being turned around but that work needs to be undertaken with all speed."