Tasmania government to pay for Holly Raper to fly home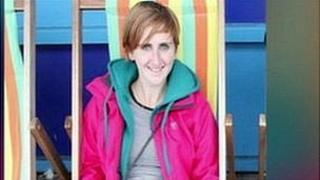 The family of a comatose woman injured in an accident in Tasmania will have the cost of bringing her home paid by the island's government.
Holly Raper from Chorley, Lancashire was badly hurt in a quad bike crash on 30 December while working on a farm.
Her family's solicitor, Ann Harrison, said her parents had been facing huge costs to repatriate her.
However, the Tasmanian Government's Workers' Compensation Scheme will now pay for her travel.
Ms Harrison said the news of the payout had come as "huge relief" to the family, as the company who provided Ms Raper's insurance had informed them her policy did not cover work injuries.
She said the costs, which were likely to be "six figures", had been "an added burden when they're in the worst of all places".
Ms Raper was injured a few weeks after starting work at the Tasmanian farm. The accident left her in a coma.
Ms Harrison said the plan had been to wait until the 23-year-old regained consciousness before she was brought back to Britain, but the family now hoped to move her once her condition was stable, regardless of whether she had woken up.
She said the journey would be "at least four legs" taking her from Tasmania to the Royal Preston Hospital, which has agreed to take on her treatment when she is repatriated.
However, Ms Harrison said fundraising would still take place to cover costs around Ms Raper's repatriation, including helping to cover her parents' travel.