Costa Concordia sinking: Blackpool dancer 'was in box'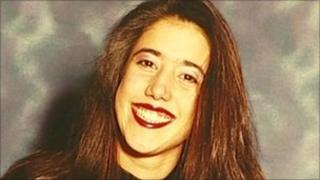 The mother of a dancer from Blackpool who worked on the Costa Concordia cruise liner that ran aground off Italy said her daughter was in a magician's box when it crashed.
Rosalyn Rincon, 30, from Layton, was helping in a magic act when the ship hit rocks on Friday.
Five people are since known to have died as a result of the collision.
Her mother Claire said she had received a phone call from her daughter, telling her the ship was sinking.
She said: "Rosalyn was a bit hysterical, saying the ship was sinking. But seeing she's a dancer and they do drama, I just thought it was all a bit surreal.
"You don't hear about big ships sinking like that nowadays, so I said: 'You'll be fine. Just find your friends'."
Mrs Rincon, from Wayman Road, Layton, said her daughter then told her she had to go as the ship was leaning.
"Then I was left in limbo, basically. I went white as a sheet and didn't know anything until the morning."
Miss Rincon's boyfriend, who was also on board the ship as an engineering officer, called her early on Saturday to let her know her daughter was safe and had made it off the ship.
She spoke to Miss Rincon later that night, who said she was in shock, upset and had sustained a cut on her leg.
"She was in the middle of magic show [when it ran aground], inside a magic box. And then all the lights went out so she struggled to get out of the box.
"She must have gone into the water at some point too, as she said she had got wet."
She said her daughter and other crew members ensured all passengers were off the ship before leaving themselves.
Miss Rincon is now staying in an Italian hotel.
The ship's operator, Costa Crociere, said the vessel had been following its regular course on the first day of a Mediterranean cruise when it hit a submerged rock.
Police are investigating why the accident happened in calm conditions, off the Tuscan island of Giglio. Officers began questioning the ship's captain, Francesco Schettino, on Saturday.