More than 700 BAE Systems jobs cut voluntarily or by redeployment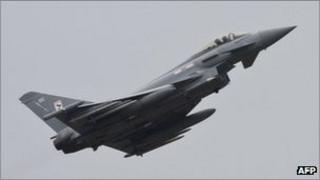 More than half the 1,400 jobs under threat at BAE Systems in Lancashire have been cut without compulsory redundancies, the firm has said.
The defence company said more than 700 posts at Samlesbury and Warton plants had been closed through voluntary redundancies and redeployment.
A statement said: "We are continuing to explore all opportunities for mitigation."
However, BAE said totally avoiding compulsory redundancies was "unlikely".
"Sadly, we are now identifying those areas/functions where it may be necessary to make compulsory redundancies," the company said.
"Employees in these areas will be notified of this position at the earliest opportunity."
The company said it was unable to reveal the departments affected or confirm when they would be informed.
BAE Systems extended the 90-day consultation period so there would not be any compulsory redundancies until March.
The company announced their intention to axe a total of 2,300 jobs from Samlesbury, Warton and Brough in East Yorkshire in September.