France lake death husband Robert Lund denies murder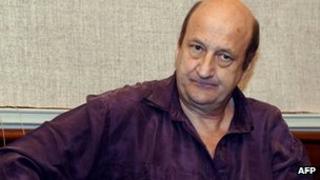 A British man accused of killing his wife has told a court in the south of France he is innocent.
Robert Lund, 59, of Darwen, Lancashire, has already faced the charge in the French courts twice and was granted a second retrial in September.
Evelyn Lund's decomposed body was found two years after she went missing from their farmhouse near Albi, France, in 1999.
Mr Lund told the court in Montauban her death was an accident.
The former tree surgeon told jurors: "I had no reason to kill my wife."
After Mrs Lund went missing, a massive search was launched around the remote village of Rayssac in south-west France.
Her body was found in her car in Lake Bancalie, 15 miles away, in 2001
The trial continues.