Children's boss sacking by Salford Council 'fair'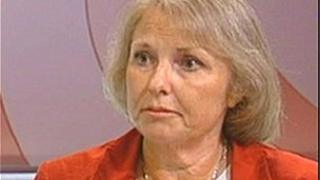 Salford City Council (SCC) acted reasonably and fairly in the dismissal of a former children's services director, an employment tribunal ruled.
Jill Baker was dismissed for gross misconduct in December 2009 following the death of a toddler.
She took the authority to a tribunal claiming unfair and wrongful dismissal but failed on both counts.
The council leader said he was "pleased but disappointed" at what it cost SCC. Mrs Baker said she was "disappointed".
'Keep children safe'
The tribunal ruled unanimously in favour of the city council.
Councillor John Merry, who is in charge of the Labour-run council, said: "We are pleased the tribunal decided we made the right decision, but it is disappointing that we have had to spend so much of the council's valuable time and money - more than £175,000 - to reach this stage.
"Safeguarding children is incredibly important and is something we take very seriously.
"We therefore have to have someone in charge of children's services who we believe can do this job effectively and keep children living in Salford safe."
He added: "The council will now be taking legal advice on whether it will be possible to recoup these costs."
Mrs Baker claimed she was a "political scapegoat" following the murder of two-year-old Demi Leigh Mahon who was beaten to death by her babysitter on 15 July 2008.
'Poor quality'
After the ruling she said she did not intend to appeal against the judgement.
She said: "I am disappointed in the outcome but I am glad that I have had the opportunity of putting my side of the case.
"I have always felt that it is important to stand up for what I know to be right...
"Salford City Council has never criticised me as an educationalist - on the contrary, they have been complimentary, referring to me as 'a skilled educationalist'. I now intend to move on and continue my work in the field of education."
Mrs Baker was in charge of children's services at the time of the toddler's death.
Although a serious case review published in July 2009 found the death was "unavoidable", there were a number of criticisms of Salford children's services.
The case review said social workers knew about the family but had failed to instigate a child protection plan.
Ofsted inspectors carried out an unannounced inspection of the department a month after the report was published.
In its report, the agency revealed that officers were unable to confirm from records that the children on the workers' case-load concerned were actually safe.
It found that some assessments of some children were of "poor quality and did not sufficiently consider risk".