Blackpool Promenade sex attacker Muhammed Tayyab jailed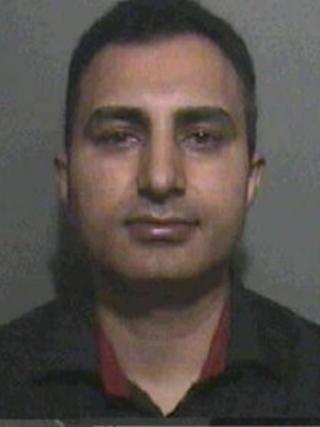 A man who sexually attacked a teenager in an ordeal which lasted for more than 45 minutes on Blackpool Promenade has been jailed for four years.
Muhammed Tayyab, 38, of Partridge Avenue, Thornton Cleveleys, grabbed the 19-year-old as she left Blackpool's Che Bar in the early hours of 6 May.
He also punched her in the face before she managed to take his hand from her mouth and scream for help.
Tayyab admitted sexual assault and assault at Preston Crown Court.
He was ordered to serve four years for the sexual assault, with a four-month sentence for the assault to be served concurrently.
Det Con Alan Quanbrough, from Blackpool CID, said: "CCTV from the nightclub shows Tayyab hanging around outside, waiting for his victim, and then following her when she left.
"He selected his victim because she was drunk and vulnerable and then carried out a particularly nasty and violent assault which lasted over 45 minutes.
"The victim was eventually able to get away when three men walked past, she was able to scream and Tayyab's prolonged attack was interrupted.
"The sentence which he has been handed by the courts means that a dangerous individual has been removed from our streets."