First Fairtrade visitor centre opens in Garstang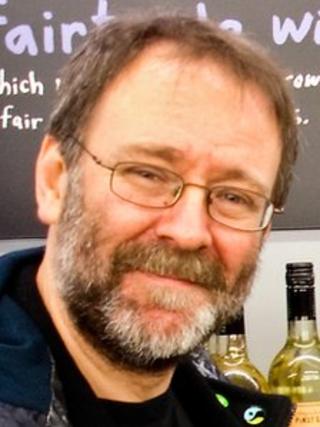 The first Fairtrade "international centre" has opened in a Lancashire town 10 years after it became the world's first Fairtrade town.
The FIG Tree in Garstang features a Fairtrade heritage exhibition, cafe and gift shop. An educational outreach and learning centre will open next year.
Bruce Crowther, Garstang Fairtrade campaign founder, said it "maintains Garstang as the beacon for Fairtrade".
"It was the next step for Garstang as world leaders of the movement."
He added: "We have had great support from the people of Garstang and I hope they will use this international centre as a community hub."
The educational outreach and learning centre will be used by schools and groups from all over the world, added Mr Crowther, who received an MBE for his part in establishing Garstang as a Fairtrade town and his work for Oxfam.
A spokesman from the Fairtrade Foundation said: "Garstang set the mould when they became the first town and it has now spread all over the world and they are still leading the way with this centre."
The visitor and heritage centre replaces Garstang's Discovery Centre in High Street and will also mark the start of the Fair Trade Way, a heritage trail that links Fairtrade towns between Garstang and Keswick.
The people of Garstang voted to become a Fairtrade town in April 2000. It was officially granted Fairtrade town status on 22 November 2001.
There are now 526 Fairtrade towns in the UK and 1,070 in 23 countries worldwide who have followed the market town's lead.