Lancaster indoor market to close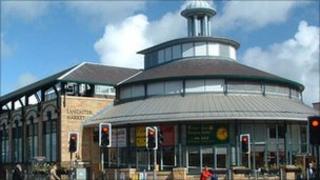 Lancaster indoor market is to close after city councillors voted to negotiate a surrender of its lease.
The market's lease costs about £650,000 a year and has 84 years left.
City council leader Eileen Blamire has said that the closure would mean long-term savings for the authority.
Traders have said they will consider legal action if they do not receive compensation or help in moving to another location. The market will close by the end of 2012.
The closure plan was put forward by the leaders of all four main political groups.
The council, run by a Labour-Green coalition, had previously been considering reducing the market to a single floor by moving all the stalls to the ground floor and renting out the upper floor.