Paul Brady kidnap: Men jailed over death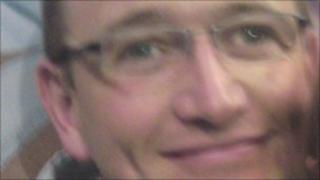 Two men have been jailed after pleading guilty to the kidnap and manslaughter of a drug dealer in Lancashire.
Paul Brady, 44, from Rochdale, was kidnapped from Beaufort Road, Weir, Bacup, on 1 August 2009.
His body was never found. In March, Paul Devalda, 35, was found guilty of his murder and sentenced to 21 years.
Members of his "crime group", Daniel Jones, 28, and Michael Dunphy, 38, both from Manchester, were sentenced to 10 years and 11 years respectively.
Jones and Dunphy were originally charged with murder, but had pleas of manslaughter accepted on the fourth day of their trial at Preston Crown Court in October.
Mr Brady, who led a double life as a site manager and drug dealer, had taken a delivery of £350,000 worth of cocaine a few days before he was lured to an ambush in Weir in 2009.
'Ruthless and violent'
When he arrived, a masked gang of 10 to 15 men armed with metal bars, baseball bats and a shotgun attacked him and bundled him into a van. He was not seen again.
Speaking after sentencing at Preston Crown Court, Det Sup Neil Hunter said: "There was no doubt that this was a premeditated and well-planned offence.
"It was committed by a travelling organised crime group who are extremely dangerous, ruthless and violent criminals, in broad daylight on a Saturday afternoon in a very nice remote area in East Lancashire.
"I hope the family and friends of Paul Brady can find some sort of closure from today and that they can, in some small way, move on with their lives.
"This will be almost impossible until Paul's remains have been found and we will never give up looking for him."
Detectives believe he was killed and his body disposed of following the kidnap.