BBC Children in Need: Where the money goes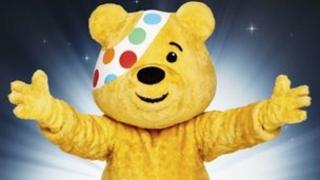 More than 60 organisations in Lancashire are being supported by BBC Children in Need, with grants totalling £3,428,510.
Despite the economic conditions, the 2010 appeal raised over £40m, with £1,369,369 going to 29 organisations across Lancashire.
Friday 18 November marks the 32nd BBC Children in Need appeal.
The charity helps to improve the lives of disadvantaged children and young people across the UK.
Shelter and support
Grants in Lancashire include £123,478 to the Lancashire Partnership Against Crime in Preston, which will use the money over the next three years.
The project helps at risk young people who are missing from home or care, by providing direct work programmes, advice and guidance.
The Queens Park Residents Association in Blackpool received £2,500 to run an after school and holiday club for children.
Nearly £110,000 was granted to the Streetlife Trust, which provides shelter and support to homeless young people and young people at risk of becoming homeless aged 16-25 in Blackpool.
They have an eight-bed emergency night shelter in the town centre and young people are given one-to-one support, information and advice.
Other grants have been awarded to groups in Burnley, Preston, Blackburn, Chorley, Accrington and Lancaster.