Morecambe Bay mussel beds closed due to sewage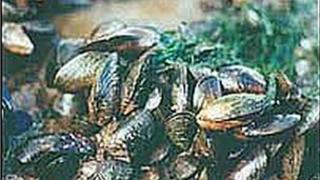 Shellfish beds along the Lancashire coast have been closed because untreated sewage is being pumped out into the sea.
Untreated sewage has been discharged around Morecambe Bay because of a pipe problem at a United Utilities waste water treatment plant at Middleton.
Lancaster City Council (LCC) said it has closed mussel beds as "a precautionary measure".
LCC advises people not to eat shellfish caught around the Bay since Sunday.
A spokesman from the authority said: "Anybody who has gathered shellfish from Morecambe Bay or the Lune Estuary since Sunday is advised not to consume them and to contact Environmental Health for advice.
'Wider effects unclear'
"We are working with the Health Protection Agency and the Environment Agency - who are the regulatory body for wastewater discharges - to closely monitor the situation."
The spokesman added: "There are no indications that there are any health risks to people using the shore and beaches in Morecambe Bay, although normal hygiene precautions such as hand washing are being advised."
The sewage, which is screened but not treated, is being pumped about a mile out to sea in the sea channel opposite Regent Road in Morecambe.
Councillor Eileen Blamire, leader of Labour led LCC, said: "The wider effects of this incident both in the short and medium term are unclear and LCC is calling on United Utilities and the Environment Agency to do all they can to speedily resolve the problem, which may continue for some weeks.
"A full and thorough investigation is taking place into the causes of this incident and that there are appropriate plans and procedures in place to ensure it does not occur again."